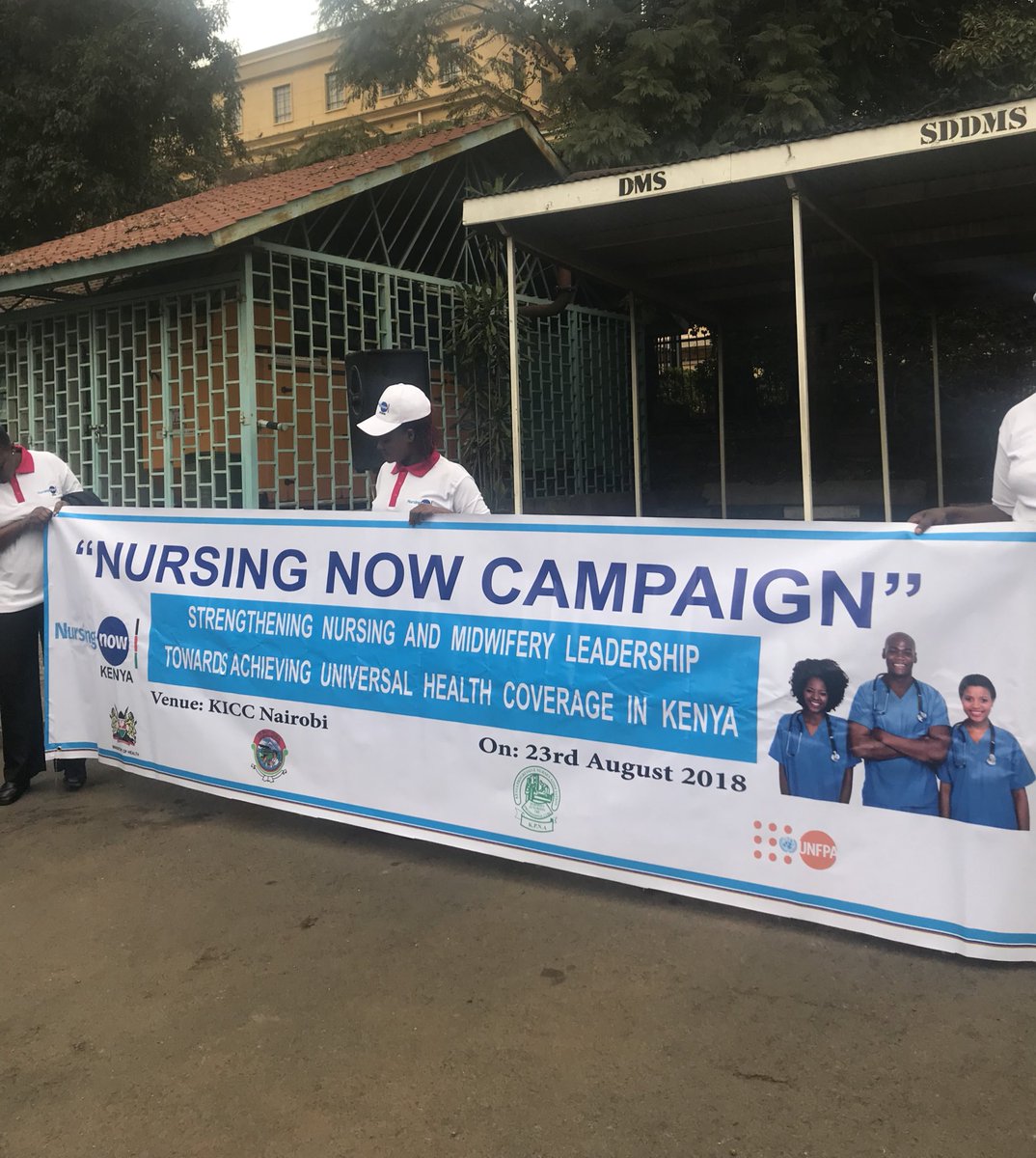 All is now set for today's launch of NursingNow Kenya by the  First Lady of the Republic of Kenya Margaret Kenyatta
The global campaign is aimed at raising the profile and status of nursing. The Nursing Now campaign is a 3-year global health initiative of the Burdett Trust for Nursing supported by the World Health Organization, International Council of Nurses and other eminent leaders worldwide .
The global campaign was launched on 27 February 2018 in Geneva, Switzerland, hosted by Hôpitaux Universitaires de Genève (Geneva University Hospitals), in the presence of WHO Director-General Dr Tedros Adhanom Ghebreyesus and Her Royal Highness Princess Muna Al-Hussein of Jordan, Patron for Nursing and Midwifery in the Eastern Mediterranean Region. On the same day, the campaign was launched at an event in London. The campaign had since been launched in several other countries.
The NursingNow campaign has 5 cardinal goals which are:
1. Universal Health Coverage – ensuring quality health care for everyone,
2. Evidence of impact – building up evidence of the contributions of our profession,
3. Leadership and development – supporting nurses as leaders in policy and practice,
4. Sustainable Development Goals – ensuring health, gender equality, and economic growth
5. Sharing effective practice – disseminating and improving access to collections of effective practice.
In Kenya representative of the Governors, Health Ministry and other eminent stakeholders in the healthcare industry are expected to grace the occasion later today. The eventwill take place at KICC Nairobi. The event is being handled by the Kenyan Nurses Union.
The event is expected to be tweeted on the popular social networking site twitter. To follow the update use the hash tag
#NursingNowInKenya
#NursingNow2020
#NursingNowKeLaunch